Will this be a problem has been silent for about a month now but, and here's the good news, it was an interesting kind of silence. You see, it wasn't the silence you'd get if we were neglecting you, our dear readers. It was not even the silence you'd get if we were tired of you or awkwardly avoiding you with nothing to say. It was the busy, wary silence of someone who's planning you a surprise birthday party.
Ok, maybe it's not a birthday but there is a surprise.
I'm happy to say that we finally (and very sneakily) started working on one of this site's pillars a few months ago. It was always the plan that WTBAP would be concerned with art and literature and now, we actually have something to show for that besides intentions. I present our first short story and poetry anthology.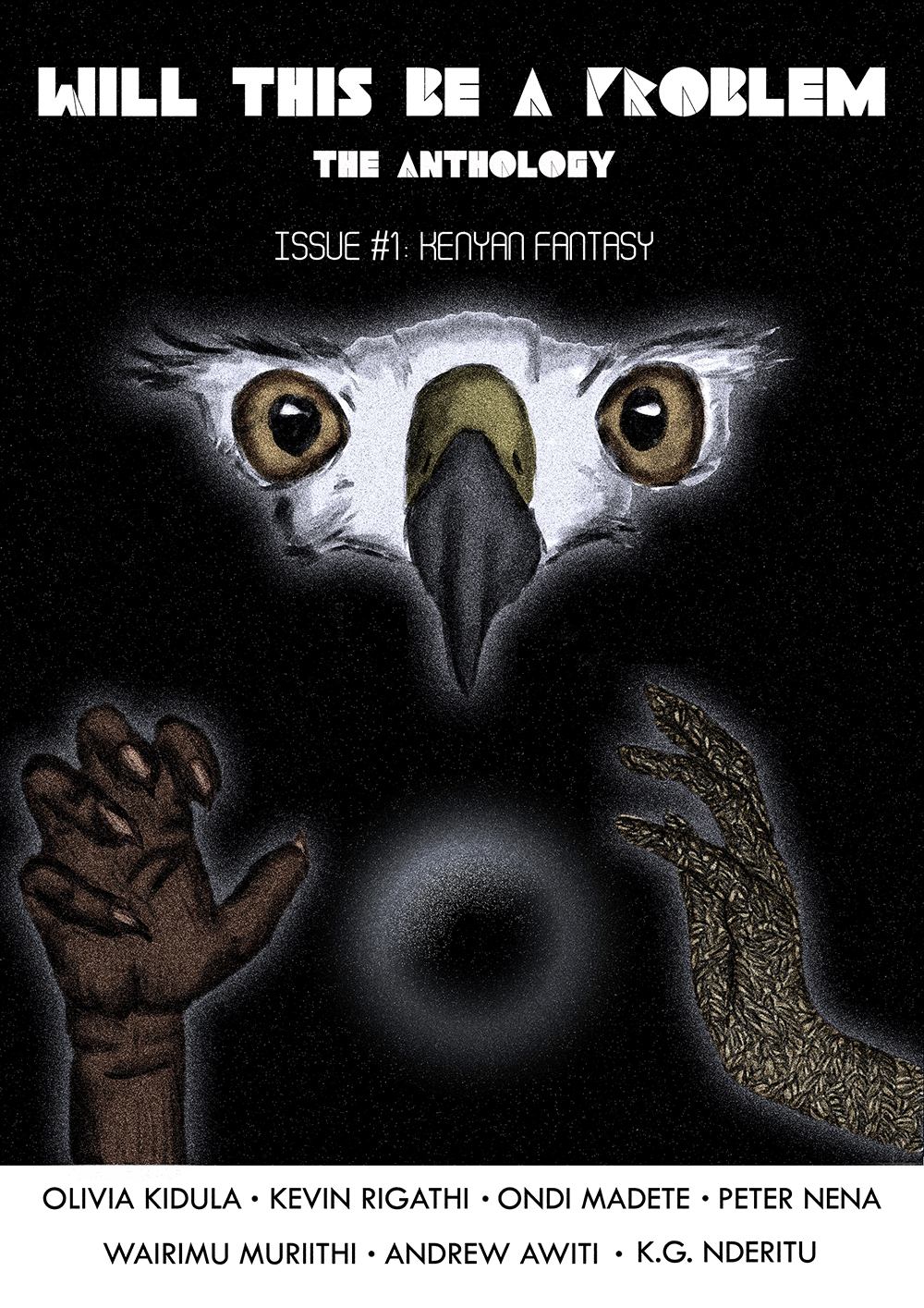 You probably have questions. Such as…
1. What the hell is THAT thing?
That is the mascot. Her name is Jane.
Thing is, it's a strange anthology and, in some ways, very dark. I wanted the cover to reflect a bit of that. I guess we could have eased you into it but why the hell would we do that? Right from the start, we're pushing you into deep end.
2. Why are the eyes following me? Those eyes! Ahhhh!
Because it wants your soul. Duh!
3. How can I get this anthology?
The anthology will be available exclusively in electronic form. It will also be free.
At the bottom of this post there will be links to get it in the main ebook formats and, if you wish, you can also read it here on the site.
4. Kenyan Fantasy?
Yes.
We're big fans of fantasy here at WTBAP. Over the years I've talked about the rather inexplicable lack of African fantasy books. The content is really just begging to be written and I know African fantasy readers aren't rare by any measure. But, somehow, there just isn't much of it and when there is people tie themselves in knots to not call it fantasy. Magical realism pops up a lot and I've even seen Ben Okri's work called (I'm not even kidding) African Traditional Religion Realism. It's kind of the overlooked child of African literature.
So, the minute we got a chance to make some fantasy we hopped right onto that train (though one could argue that we may have accidentally boarded onto the horror express. Oops). We made the theme for our first issue Fantasy and we got down to work. I think we've come up with something special.
5. Will you be doing this again?
Most definitely. We've learnt a lot from making this first one and I think it's going to make the second one even better. So many lessons, so many ideas and this is just the start. But that is a struggle for another day.
6. Another day? So this won't have a regular schedule.
No. I can't promise that it will. We'll do it when we have time but I can't say that there will be regular intervals between the releases. Well, I can, but it wouldn't be true.
And now….the book.